Lise Gloede is a Registered Dietitian, Certified Diabetes Educator, and owner of Nutrition Coaching, LLC in Arlington, VA.  F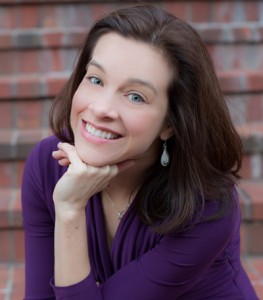 or the past 15 years, Lise has successfully helped many people understand and implement normalized eating habits to lose weight, control their blood sugars, lower their cholesterol, and feel energized!  She is a nutrition expert on many topics and devotes time to developing leaders in the field.
Lise is the recipient of the 2013 "Distinguished Dietitian" award from the Virginia Academy of Nutrition and Dietetics, the highest honor for a dietitian in the state of Virginia!  It is awarded based on excellence in the field of nutrition and dietetics, leadership, volunteering, mentoring, research publications, and overall contributions to the community and profession.   Lise is a Past-President of the Virginia Academy of Nutrition and Dietetics, a nonprofit volunteer organization of over 1500 Registered Dietitians in Virginia that serves to empower members to be Virginia's food and nutrition leaders.  She is also a past-president of the Northern Virginia Academy of Nutrition and Dietetics and was recognized for her early success as the recipient of the "Recognized Young Dietitian of the Year" award by the Virginia Academy of Nutrition and Dietetics.
She is active in the field of diabetes and has published several research papers on Diabetes and Vegan diets in the following journals : Diabetes Care 2006,  Journal of the American Dietetic Association 2008,  American Journal of Clinical Nutrition 2009,   Nutrition 2009,  Journal of Nutrition 2011.  She also consults for Premise Health, Inc., a provider of health and wellness clinics at companies throughout the United States and has taught diabetes medial nutrition therapy classes at the George Washington University healthcare system.
Lise received her undergraduate degree in nutrition and dietetics at James Madison University, her Master's degree at George Mason University, and completed a 1-year internship at the Massachusetts General Hospital in Boston.   She is a Registered Dietitian through the Commission for Dietetic Registration and holds additional specialty certification as a Certified Diabetes Educator through the National Certification Board of Diabetes Educators and a Certificate of Training in Adult Weight Management through the Academy of Nutrition and Dietetics.